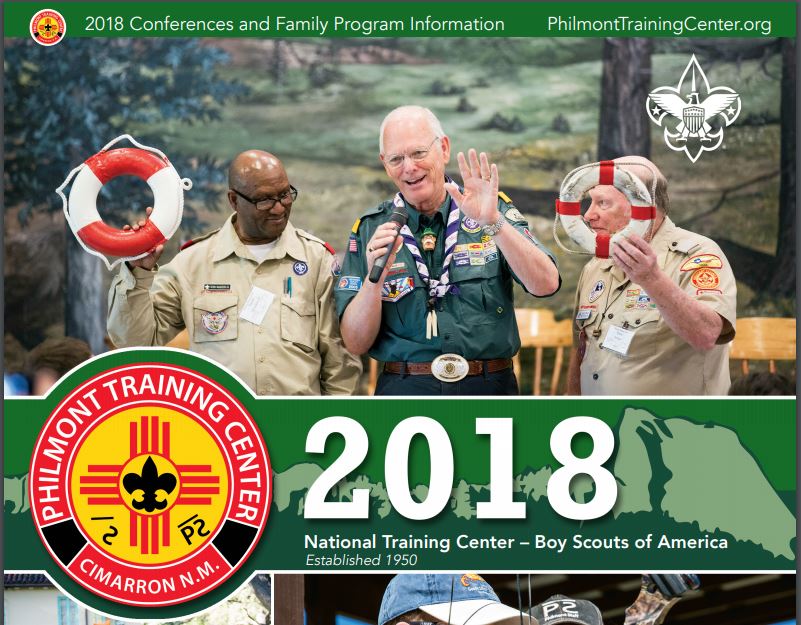 UPDATE 5/16/18. The Scoutership is closed for this year. We were able to help FOUR Scouters! Feel free to donate for 2019 on our Donate button to the right!
"Hello" all Scouters out there! The leadership development foundation I volunteer with (oafound.org) agreed to my proposal to help a Scouter in 2018 attend Commissioner's Week June 10-16 at Philmont through a Scoutership. I will be attending the Advanced Leadership Seminar and there are a multitude of interesting programs. http://www.philmontscoutranch.org/PTC/ConferencesE.aspx
The Scoutership will basically pay for 50% of the Philmont fee and travel expenses. We are trying to help someone who needs a bit of an assistance. Those interested will simply supply via an email to This email address is being protected from spambots. You need JavaScript enabled to view it. the answers to:
What course you would take and the reason? (Think Eagle Board type of answer)

How much will the trip cost including fees and travel (Don't be shy, but be budget minded).
Yours in Scouting
David