Fund a board or two today for Picnic Tables to be built for the Camp!
Estimate $10 will buy one Board and each is 15 Boards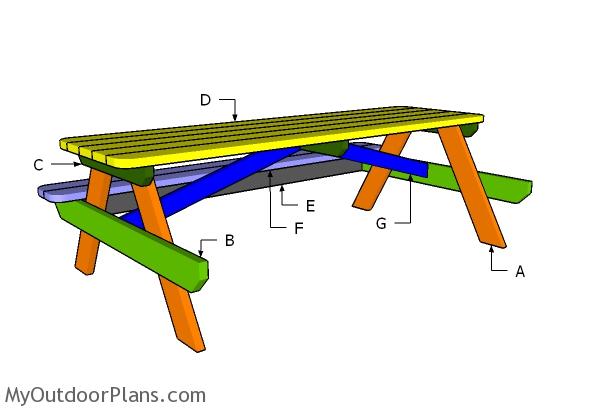 Serving Suggestion, not the real plans.

Something new for 2020! Camp McLoughlin needs SIX picnic tables. The Order of the Arrow Lo La'Qam Geela Lodge will manufacture them onsite out of 15 8'x2"x6" boards for each plus hardware. This is planned for the April 3-5 Spring Fellowship.

About $1,000 will cover the cost of materials with a bit left over for Pizza! A Scout is Hungry! Any leftovers (money, not pizza) will stay with the Camp for other projects.

Hit the "Donate" Button at the bottom of this page and send in what you can, or send a check payable to: Oahu Adventures Foundation, Inc. c/o David Smith 6960 Feldspar Place Carlsbad CA 92009 to allow the full donation to be used (vs. some to Paypal for processing).

We will send you a receipt for this fully tax deductible donation. Note which program you prefer to fund, if you have a preference.
Thank you in advance for your generosity. If you have any questions, go to our homepage HERE and there is a form at the bottom to send oafound.org a message.