BSA® Leads the Way
What's been going on?
You're in Deep Water: Scouts Scuba Dive at Jamboree 2017
The Jamboree staff wasn't lying when they said the 2017 National Scout Jamboree would be the most extensive and engaging programming that has ever been available to young Scouts. Although they were nowhere near the ocean, Scouts still had the opportunity to learn how to scuba dive and earn their Swimming merit badge.
"…And they said you can't scuba dive in West Virginia. Well actually you can't, unless you're going to the #2017Jambo," posted one scuba diver on the 2017 National Jamboree Facebook page.
Scuba diving Scouts had fun learning first aid and safety procedures specific to diving— such as how to treat hypothermia, hyperventilation, nitrogen narcosis and decompression illnesses that may occur while underwater. Certified instructors also taught Scouts how to recognize the necessary conditions for performing CPR.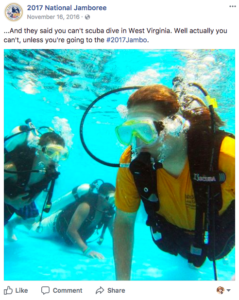 Click on the picture for the full article
Scuba Diving With Gentle Giants
Get trained, suit up and go swimming with one of the Earth's coolest creatures.
The whale shark is one of the coolest animals in the world.
It is the largest fish in the ocean — the largest known whale shark was more than 40 feet long — yet it very rarely hurts people. Whale sharks are calm and often swim alongside scuba divers.
This is why all the fundraising, training, extra fundraising and extra training was well worth it for the Scouts of Troop 4900 in Atlanta, Georgia.
They got to go scuba diving with whale sharks.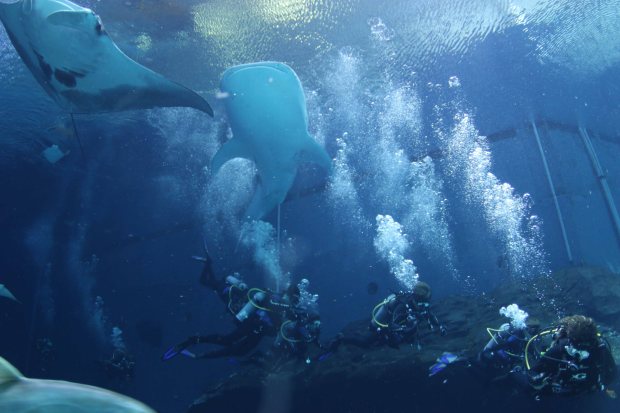 Click on the Picture for more.
Scouts Participate in World Oceans Day June 8, 2016
World Oceans Day is June 8 and Scouts across the country are doing their part to help assess and track clean water in communities from coast to coast. Using specialized water testing kits distributed by EarthEcho International, Scouts can gather data from water in their communities as part of an effort to monitor overall global water health.
The filter tests are part of a large-scale, long-term project by EarthEcho International, an organization whose goal is to inspire young people to take action for a sustainable future through initiatives such as the World Water Monitoring Challenge (WWMC). This project aims to protect water resources through public awareness and local involvement by challenging citizens to participate in basic water monitoring.

Click on the picture for the full article
Adventures » OA Ocean Adventure
The Order of the Arrow Ocean Adventure program is a 7-day program conducted in the Florida Keys. The service portion of the adventure will be primarily based out of the Dry Tortugas National Park located 70 miles from Key West. The Order of the Arrow is partnering with the National Park Service to bring more meaningful and long-term projects to the Ocean Adventure program. Conservation will be the main focus of the service portion of the adventure
.

Click on picture for the OA Ocean Adventure Program.



Tall Ship Sailing & Ship Wreck diving in Lake Superior on 5 wrecks, all in one jam packed weekend. Apostle Island Ship Wreck Dives out of Bayfield Wisconsin on the Vagabond 52 foot Schooner "Abbey Road". Sailing Master Gordon Ringberg and his youth crew from Sea Scout Ship Luna 336 did a great job on getting the youth scouts from Scuba Crew 820 acclimated to rigging 4 of the 5 sails on the vessel. BSA Sea Scout Ship Luna 336 is based out the Bayfield Islands Wisconsin, had 3 youth and 3 adults, which one of the adults is a Dive Instructor. BSA Venture Crew 820 is based out of St. Paul and Minneapolis, Minnesota area, had 5 youth and 7 adults, 2 of which are Dive Instructors and 3 are Dive Masters


Click on the Picture for more.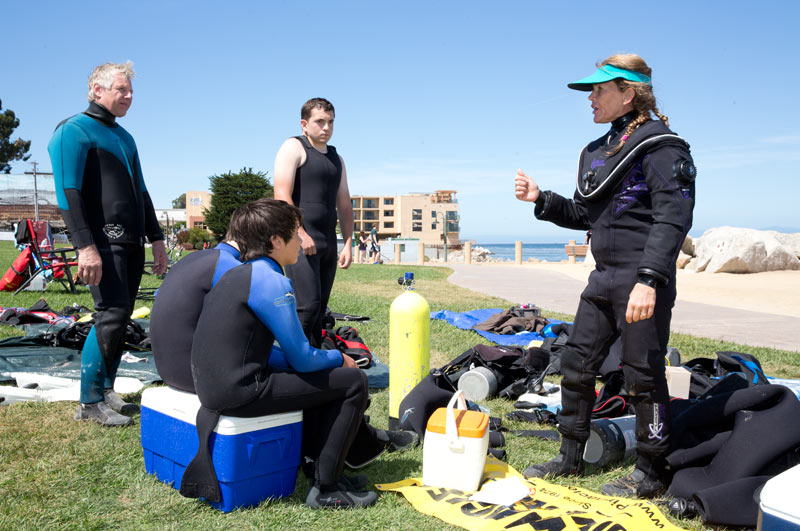 A Merited Achievement: Boy Scouts From Troop 73 Earn PADI Certifications, Scuba Merit Badges in Monterey

Pinnacles Dive Center in Novato partnered with Boy Scouts Troop 73 and offered a special course for their troop. After completing their home-study materials and pool training sessions at Pinnacles' training center, the troop, instructors, and parent volunteers camped out during the Labor Day Weekend in Monterey for two days of checkout dives. Although visibility and surface conditions were somewhere between marginal and challenging at times, the troop managed to complete all of their skills and had a great time in the process. MORE
Eagle Scout Earns Underwater Excursion of a Lifetime July 10, 2012
Boy Scouts of America's STEM Initiative Sends Scout to the Black Sea with Dr. Robert Ballard's Expedition Team – One hundred years after the Titanic sank to the bottom of the ocean, Dr. Robert Ballard, a Life Scout and a world renowned oceanographer responsible for discovering the legendary ship, has invited an Eagle Scout and future leader in marine archaeology to explore the mysteries of the Black Sea. Alex Overman, an Old Dominion graduate from Hamilton, Va., has been selected as the Eagle Scout Argonaut to accompany Dr. Ballard's team aboard Exploration Vessel Nautilus from July 24–26. The opportunity has been made available through the National Eagle Scout Association, the Boy Scouts of America's science, technology, engineering, and mathematics (STEM) initiative, and Ballard's JASON Project.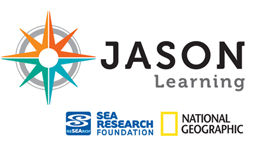 Click on the picture for more information
The SOLVE Program
SOLVE is partnering up with Cascade Pacific Council to bring Scouts the opportunity to participate in community service projects all year round. View a list of already organized service days, or create your own event through one of SOLVE's programs. These events can be open to the public or remain closed exclusively for your Scout group. SOLVE provides free cleanup supplies, small grants, advice, and support.
Click on the picture for the full story.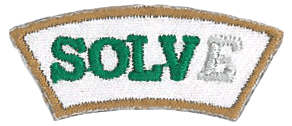 Boy Scouts on Scuba learn the value of Marine Conservation
at Downbelow's premier PADI 5 Star IDC Dive Centre on Gaya Island in Borneo!
Click on the picture for the full story.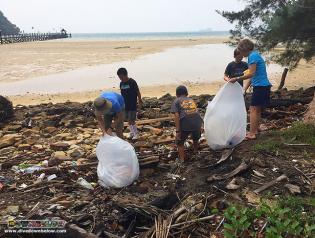 LOCAL BOY SCOUT ORGANIZES MALIBU OCEAN AND BEACH CLEAN-UP FOR HIS EAGLE SCOUT PROJECT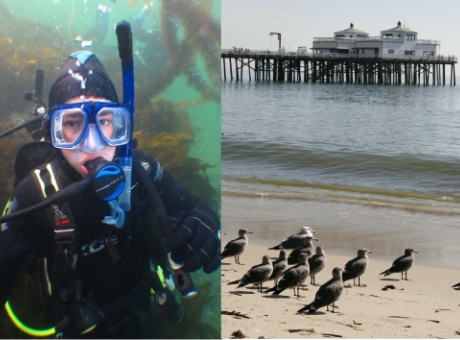 Click on the picture for the rest of the story
Explore the Ocean with Philmont's Sarah Burgess on the E/V Nautilus
June 11, 2015 | by Gina Circelli
One Scouter will help bring ocean adventures right to your computer screen this year. Philmont Scout Ranch's Sarah Burgess is preparing to set sail on a pretty epic expedition aboard a notable vessel. That's Dr. Robert Ballard's Exploration Vessel (E/V) Nautilus. Ballard, a Life Scout and the world famous oceanographer who discovered the shipwrecked Titanic, established the nonprofit Ocean Exploration Trust (OET) to allow adventurers to explore the ocean and contribute to field discoveries. The organization selected Burgess along with twenty-eight educators and twenty-six students from around the world to take part in the 2015 Nautilus Exploration Program expedition.
This team will join the Nautilus Corps of Exploration exploring the Gulf of Mexico, Galápagos Islands, and Eastern Pacific Ocean. Burgess is currently the director of Philmont's STEM program. In this role, she heads the exploration of science, technology, engineering, and mathematics at the largest national High-Adventure base, located in Cimarron, NM. As the OET aims to ignite passion for these fields throughout the world, Burgess' opportunity to tackle this expedition was bestowed on the ideal candidate.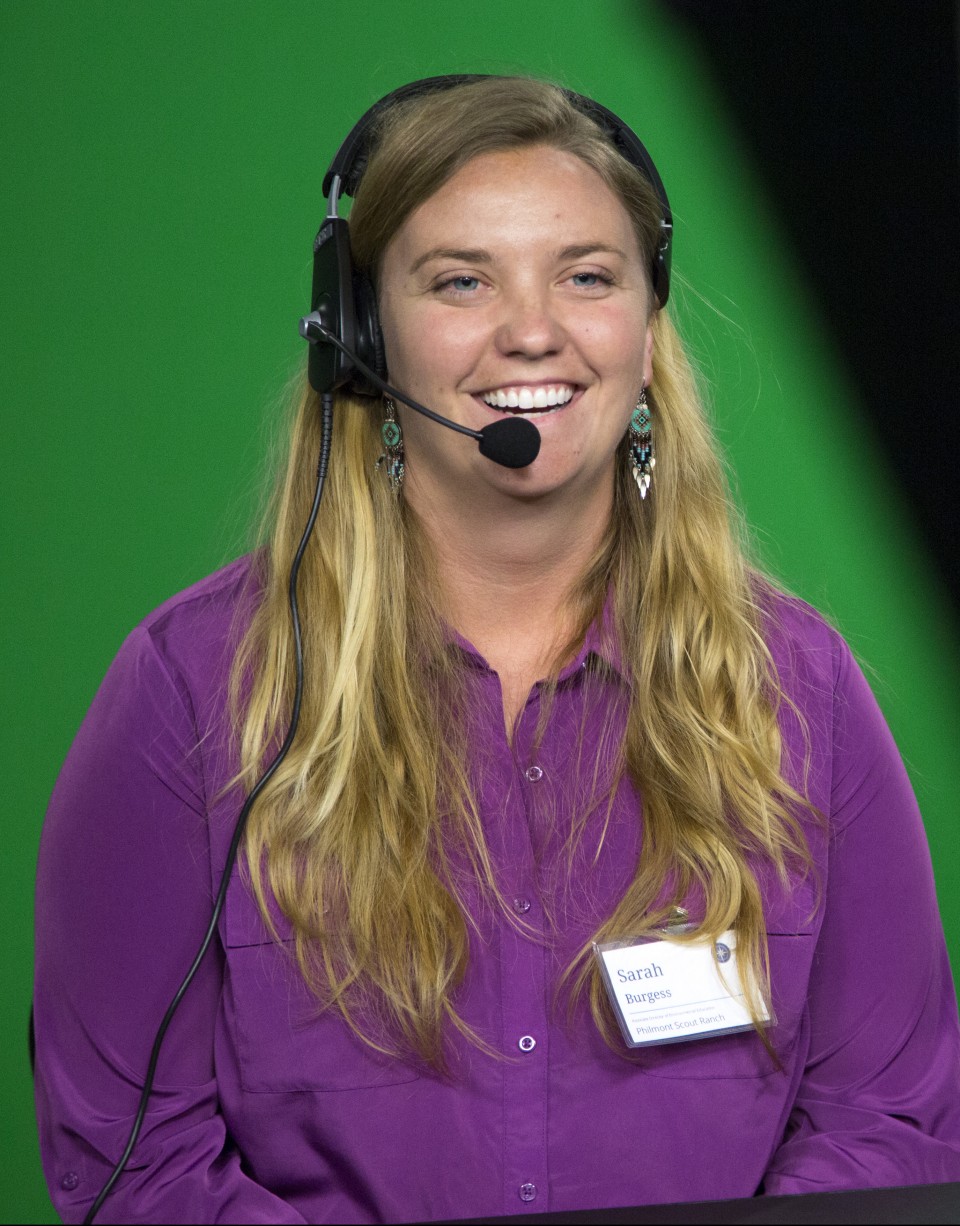 Click on the picture for more information
And these are but a few examples!