Ready Set Dive Project: Funding Adaptive Scuba Diving for the Handicapped since 2017!
The project is named for the divemaster command "Get Ready, Get Set, Dive!" to get all divers in the water safely. The project maintains this attitude of being ready to dive, set to go, and into the water for adventure for adaptive diving for the physically handicapped. The Ready Set Dive (RSD) Project's aim is to help support the extra hard and soft costs an adaptive diver has learning scuba, traveling for diving, and diving. An understanding of the audience for this project can be gained by reviewing the goals and activities of several key organizations: The Handicapped Scuba Association (https://www.hsascuba.com/ ), Dive Pirates Foundation (https://www.divepirates.org/ ), International Association for Handicapped Divers (https://www.iahd.org/) and DiveHeart (https://www.diveheart.org/). The RSD Project does not replace or compete with these efforts; rather it is the project's mission to support those helping others. Oafound.org has donated $1,100 in 2020 so far to these organizations - funds raised in addition to regular programming! We would like to make this $10,000 in 2021 with your help.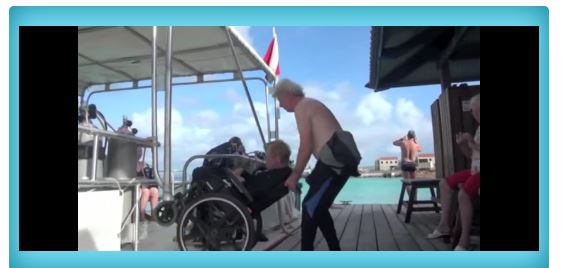 Watch the Video "Linda Scuba Dives in Bonaire" from the Handicapped Scuba Association.